Welcome to Mt. Kisco Hardware Store
Serving The Industry since 1916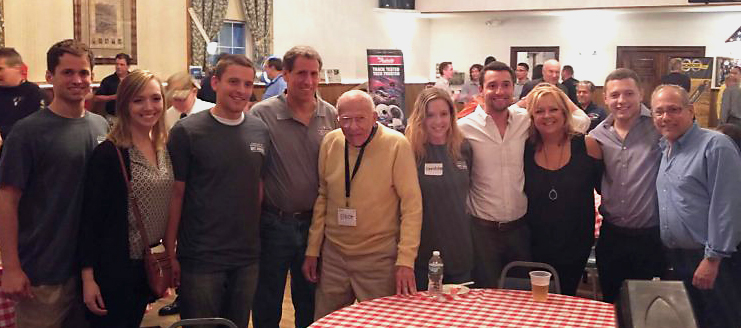 2nd, 3rd, and 4th generations together at their 100th year anniversary celebration !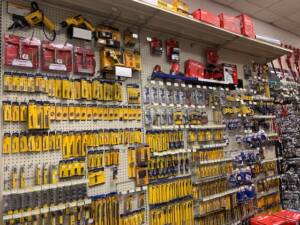 1916 – A banner year! That's when Baby Ruth candy bars, Nathan's Hot Dogs, and Mt. Kisco Truck & Auto all got their start.    Talk about getting in on the ground floor.   At the time, there were fewer than six auto parts stores in all of New York's five boroughs.  Originally just for the wealthy, by 1916 you could buy a new car for $875 (about $19,100 in 2016 dollars).  There were still more horse-drawn carriages on the streets than cars.
Two WW I veterans with a vision – Joseph Finkelstein and brother-in-law Morris Miller – decided to add auto parts to their line of hardware.  In 1916, their store on 205 East 9thStreet in Manhattan began selling running boards and other (what were then considered) "automotive accessories."  Accessories like heaters, headlights, bumpers, Klaxons (horns), mirrors, and wipers.
Stocking parts was easy.  Every Ford used the same parts.  Every GM (whether a Chevrolet or a Cadillac) used the same pistons, rings, mufflers, oil filters and tail pipes.  It didn't matter how many brands Studebaker had, the same distributor cap fit every model.
The Move To Mount Kisco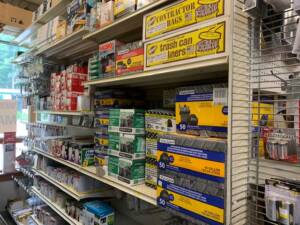 While out for a family drive, Joseph stopped in Mt. Kisco and decided he liked the town and its central Westchester County location.  So, in 1934, he opened his doors on Main Street (where the M&R Deli is now) primarily serving local repair shops.
Repairing cars during the Great Depression was significantly less expensive than buying a new one.  Indeed, many venerable manufacturers disappeared during The Depression – brands like Stutz, Pierce-Arrow and Duesenberg.
Many major technological advances also occurred during the '30s.  Synchromesh manual transmissions, automatic and semi-automatic transmissions and overhead-valve engines became common.
By February of 1942, however, all U.S. passenger car production stopped as resources were shifted to the war effort.   Parts were in huge demand.  Shortages and rationing of rubber and steel-based products during the war added to the challenges fleets and garages faced.  Mechanics were forced to re-build rather than replace.  Miller's added a complete machine shop to meet the demand.  By 1945 Millers were operating parts stores in Manhattan, Queens and Mount Kisco.
In 1950, after serving in the Army and the Navy and after finishing college, Joseph's son Elliot was put in charge of the Mt. Kisco location.  Elliot's brother, Sanford (also a veteran), oversaw warehouse operations in Queens.  By this time, Morris Miller's son-in-laws had also taken over the store in Manhattan, their father-in-law's portion of the business.  Regrettably, they were not particularly dedicated to it.  And in 1950, the Millers decided to exit the industry.
In 1963, Mt. Kisco Truck & Auto (still known as Millers) moved from Main Street into a 10,000 square foot building on North Bedford Road.  At that point, the business was re-named Mt. Kisco Truck & Auto Parts.  The new facility included a large warehouse, still in-use today.
New Generation Takes Charge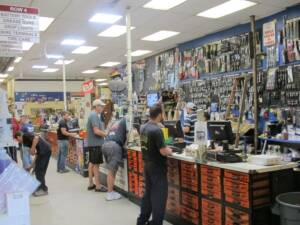 New Generation Takes Charge
By the mid-1980s, Elliot's three sons – Michael, Steven and Peter – had completed college and were actively involved in the business.  A tragic accident, however, left Elliot's oldest son, Michael, incapacitated with a Traumatic Brain Injury (TBI).
Elliot and his wife Sandy turned their attention to helping Michael and other TBI victims by creating The Brain Injury Association of New York State and becoming a mainstay of Ability Beyond Disability – a local, non-profit organization dedicated to helping people with special needs.  Meanwhile, Steven and Peter focused on the business and formally took over the reins in 1990.
In 1994, the two brothers took over a new 16,800 square foot facility on Kisco Avenue in Mt Kisco, NY.  In this age of big-box standardization/one-size-fits-all, truck and auto parts are far from standardized.   The new facility allowed the company to maintain an even larger inventory of parts and tools.  They now stock one of the largest and most comprehensive inventories of automobile and truck parts in Westchester County.  Sophisticated inventory and computer management systems track and monitor every part – from delivery to customer.
Experienced, knowledgeable countermen, an emphasis on service, a huge inventory and timely delivery proved a winning formula.  The business continued to grow.  To service the growing list of customers, the company opened a new facility in Port Chester, NY in 1999.  Midland Truck & Auto Parts services contractors, fleets and garages throughout Connecticut and lower Westchester County.
Solar panels were installed on the Mt. Kisco building in 2012. Coming almost full-circle in an echo of their history, that same year, the brothers added a complete line of tool and hardware products to their offerings in Mt. Kisco. Their goal was to fill a void in the community for a full-service hardware store. Mt. Kisco Hardware now offers a complete line of quality hardware and tools for both trade and retail customers.
In April of 2016, the Finkelsteins teamed up with the Halley family to create central auto and truck parts in Mahopac, NY. Central Auto continues to support both automotive industries and the heavy duty truck industry.
The automotive business is part of everyone at Mt. Kisco Truck & Auto's DNA. It's in their blood. With 100 years of experience, an unequaled knowledge base and a deep commitment to the industry and community, Mt. Kisco Truck & Auto Parts is looking forward to the challenges of the next 100 years.